Find 5 Buckets To Win!
Find the most buckets that don't appear on anyone else's list to win
one of the
both of the T-Shirts listed below!
plus a large poster!
Find and identify 5 buckets hidden in the ForeverScape.
Make a list of buckets.
Each line should start with the page number.
Briefly describe the bucket (what is next to it, for example).
Buckets must strictly match the criteria listed below.
Email vance@foreverscape.com with the subject line BUCKET LIST CONTEST
The runner-up will get a hand-autographed large poster print!
Enter Before February 28 To Win!
Or, you could just buy them on Etsy right now.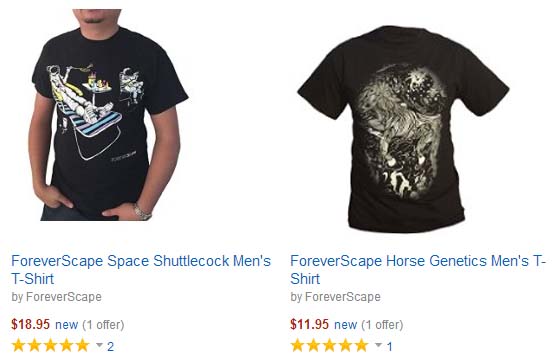 What is a "Bucket"?
For over five years, Vance has been hiding buckets
throughout the ForeverScape
. A bucket is a pail, sometimes accompanied by a toy shovel. It
must
have a handle. Hollow cylinders without handles will not be accepted. It's ok if things are inside the bucket! Nobody is really sure how many buckets there are, but your odds of winning are probably pretty good.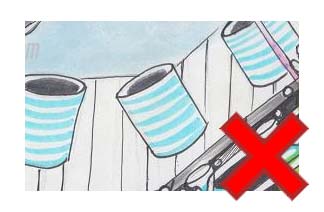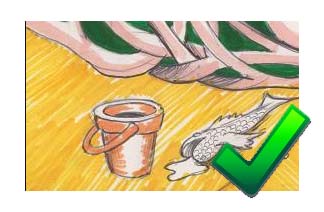 Additional Help
At
ForeverScape.com
you can zoom in by clicking on tiles. This will load the full resolution images. You can also experiment with the prototype exploration engine at
staging.foreverscape.com
. The explorer lets you zoom in and out more freely. Remember, you can identify the page by hovering over it on the homepage. You can also double check by entering a number in the address like this
http://www.foreverscape.com/detail/?start=405
. If you have any more questions, just ask in the comments below!
Due Date: February 28th, 2015
Rules and Restrictions
Entries must be timestamped and received no later than 11:59 PM UTC (GMT-0) on the "due date" listed in order to qualify.
An individual may only submit two lists (entries) for a given contest period. Anyone found using multiple email addresses will be disqualified permanently.
Participants must be over the age of 18 years or have a parent or guardian submit and accept the prize.
You may not submit more than 10 buckets for any given contest period.
An individual may enter in multiple times, but cannot submit the same buckets for any entry. from any previous submission. Winner will be selected according to the criteria described in this document. By submitting an entry you agree to have your first name and city of residence published in the newsletter, so we can announce a winner to the public. You will be added to the newsletter mailing list, but you can opt-out of this at any time. This is solely to inform you of the latest ForeverScape news. The prizes have no redeemable cash value. Winners must submit their mailing address within 30 days of winning in order to receive their prize. In the advent of a tie, the first entry received will win the prize. If any of the buckets submitted are found to be incorrectly identified, the bucket will be disqualified. ForeverScape LLC divests itself of any liability for damages or personal injury incurred while participating in this contest. You may be contacted (but not required) to supply a photo or quotation regarding the contest, for publicity purposes. Most of all, have fun and good luck bucket hunting!
---