The artwork is longer than the Titanic after seven years of drawing. It stands 18 Stories tall when arranged vertically. Very few artists have a work this large, fewer yet at this level of detail. None of them can claim to have a custom app like this. Are you ready to dive-in?
Special thanks to everyone who supported the successful Kickstarter campaign to make this app a reality. Learn more about the technological details in an interview with Matt Groves in the podcast, Crosscutting Concerns.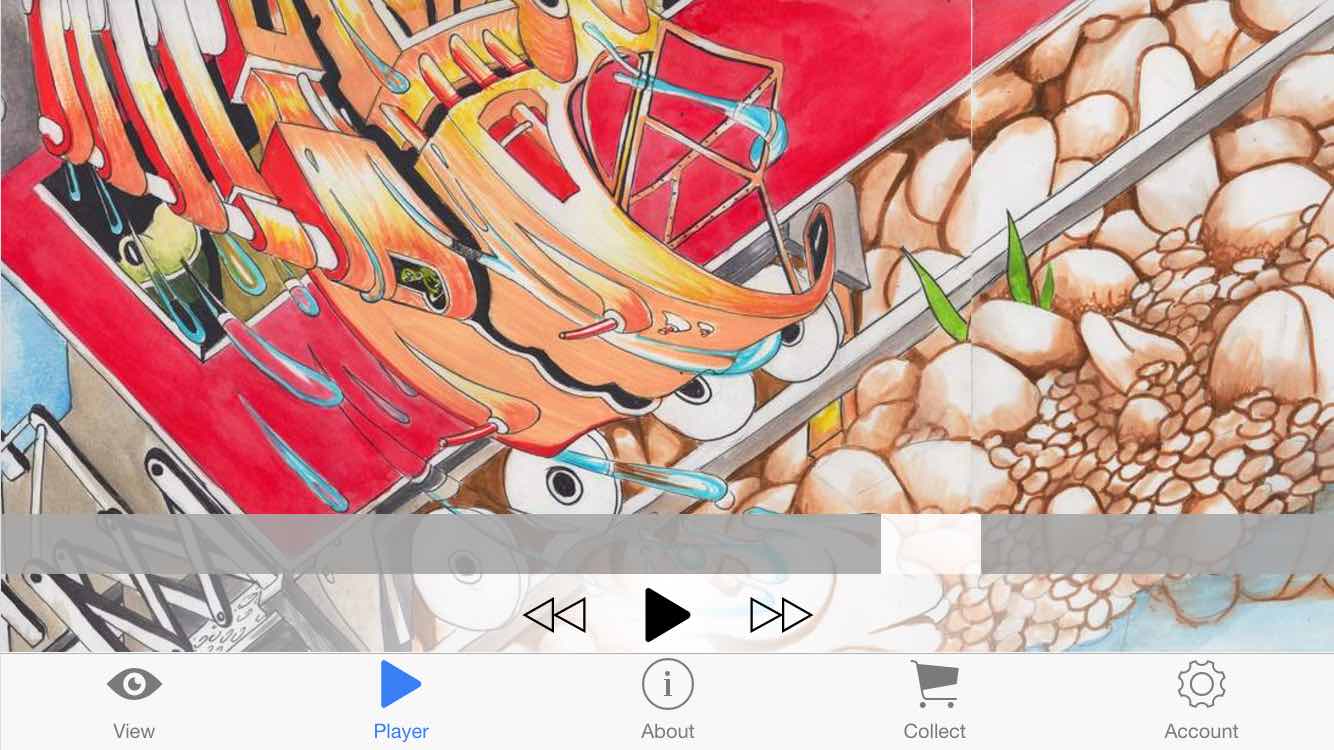 Explore and Tag
You can drop pins onto the artwork and share your comments to social media. You can take also take a guided tour or free-roam and encounter the artist's comment pins. The artist occasionally links directly to videos of the particular section being painted.
Just Hit Play
Bringing back the coolest feature of the early ForeverScape website, you can hit play and watch the 'scape float by like a hypnotic screensaver. Project the scroller onto your TV with Chromecast or AppleTV for the full experience.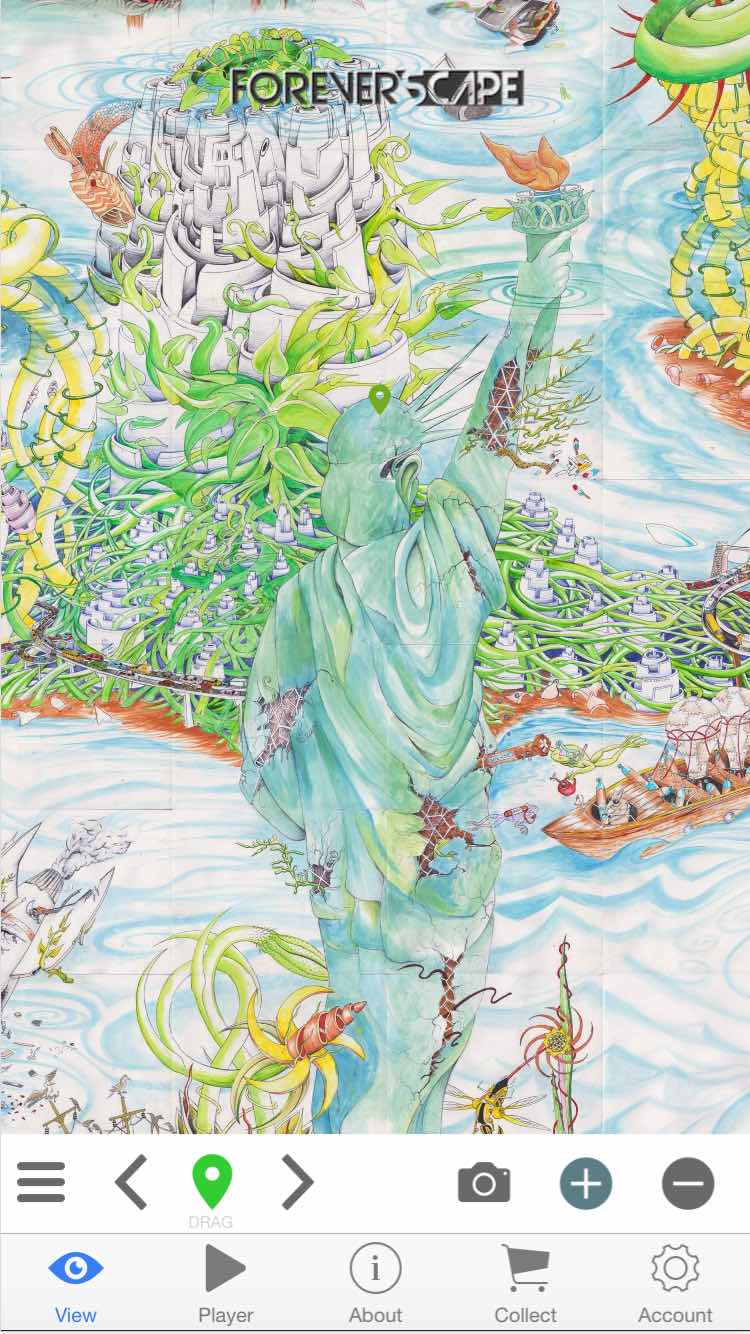 About The ForeverScape
The artwork continues to grow at the average rate of .5 panels per day. It's cumbersome enough that the artist, Vance Feldman, had to construct a special drawing table to accommodate it. Every page aligns left-to-right, but it can be re-arranged into five columns. These five columns can also be re-arranged relative to eachother. It's the ultimate puzzle in the form an epic visual poem.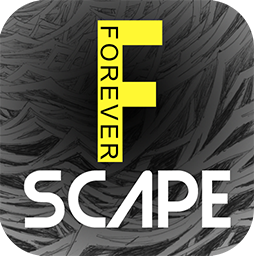 App Links:
---