See Also
Booking Info
Ripped From the Drawing Table
See the Most Recent 70+ Pages Ripped Directly from the Drawing Table!
Free Beer, Wine and Snack Bar
See over 200 Connected Originals
Vance Feldman Speaks About
History, Narrative Technique, Meaning and the Future
Sunday June 28, 3:30-5:00PM
The Remains Gallery
500 Industrial Way, Hood River, Oregon
Please RSVP:
An Exclusive opportunity to see the freshest 70+ pages ripped from the specialized three tier drawing table. The ForeverScape is a 2.5 football field long illustration and painting that takes viewers on a haunting and psychedelic journey through the mind of a madman: a software engineer who does the social engineering of corporate elites by day, the the unwiring of minds by night. Vance will use visual aides to recall the history of the 'scape and talk technique and get into some of the continually developing narratives. Get a sneak peek at the next 5 years.
Each exhibition is a slice into a greater whole. It is cumbersomely large to exhibit, and breaking it into pieces is all part of the game. Come and enjoy the complimentary bar and snacks during a brief lecture, followed by a Q&A session where no question is too theoretical, technical or personal. Mingle and be merry with fellow artists and art enthusiasts.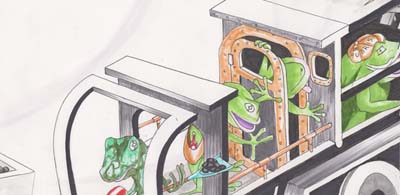 Art That's Beneath You
The Remains Gallery, 500 Industrial Way, Hood River, Oregon
Friday, May 1st 2015
Doors at 6PM
Beer. Live sound reactive projection plus a HUGE, full-wall installation so you can scrutinize each little detail. 165 connected pages up on the wall. In addition, large gallery prints on display for psychedelic eyewash. Vance will be performing and available for discussion or just a toast.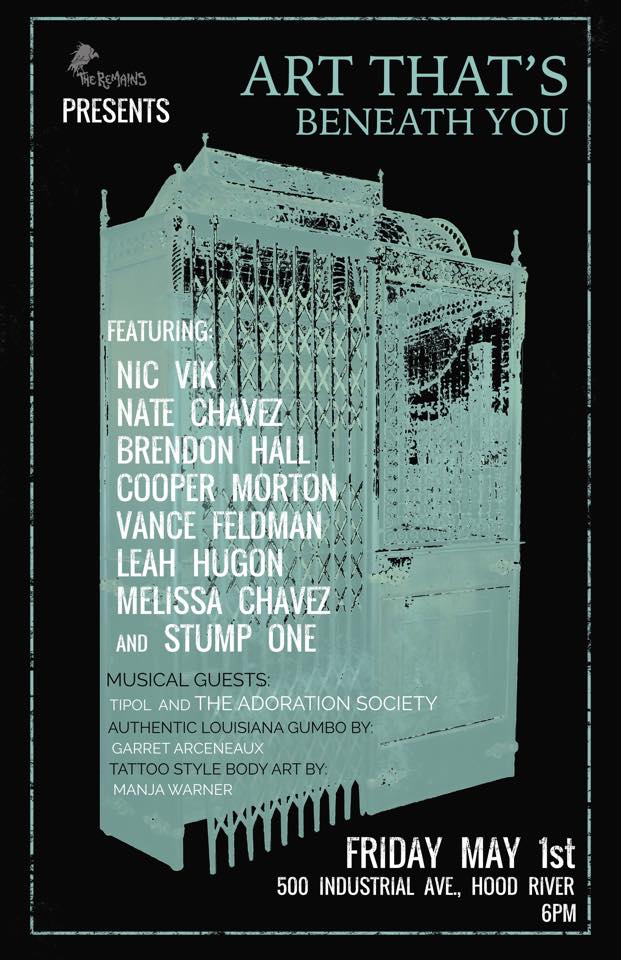 Worth the trip for some amazing art by established and upcoming Northwest Artists. Plus music and most importantly, beer.
Byte Me 4.0
AFRU Gallery - Portland, OR
Friday, Feb. 6, 2015
6 – 11 pm | Free | All Ages
VIEW MAP
Byte Me is part of a series of digital and interactive art in its fourth year. The ForeverScape will have three large segments of the scape hanging on the walls. Vance will be working the sound-reactive projection that is based on the artwork accompanied by the DJ Group TIPOL. View the Press Release for more details.
VIEW
PERMALINK
The ForeverScape consists of thick sheets of paper that all connect, edge-to-edge. It can be arranged in its entirety left-to-right or arranged in five columns, where the pages connect on all sides. Because of this unique property, you can pick up an entire column and move it to the other side to match. You can
Excerpts
see this effect by moving around in the Pre-Release Explorer. It began as a ballpoint pen drawing. Over time, the media diversified into colored markers, watercolor and oil pastel and acrylic paint. If you're not familiar with how the genuinely epic storyline evolves, read the article Frogs in Space to get the big picture.
OH NO!
From the Past. The "Deep" Past.